Welcome to Ryoso Umi-no-Chou,
a hotel where you can enjoy the magnificent view of Ise-Shima
The blue ocean, the scent of the wind, the taste of Ise-Shima, and a beautiful ryokan with exquisite furniture, designed to be one rank up from others, await you. And above all, the Japanese spirit of omotenashi will make you feel right at home.
Umi-no-Chou has good access from major cities such as Tokyo and Osaka, and there are many sightseeing spots in the area.




There are various sightseeing spots around Umi-no-Chou.
20 minutes from a renowned power spot, Ise Jingu
Many people visit Ise Jingu from all over Japan. Umi-no-Chou is conveniently located just a 20-minute drive from Ise Jingu.
Tourists are drawn by the attraction of experiencing a unique atmosphere once they set foot inside the precincts.
At Okage Yokocho, which is in Oharai-machi on the way to Ise Jingu, various specialties including Akafuku (Japanese confectionary) and fresh seafood are sold, and you can munch on them as you walk around the streets.
Besides Ise Jingu, there are other tourist attractions unique to Ise, like Shima Spain Village, Toba Aquarium and Ise Azuchimomoyama Bunkamura.



We are waiting to welcome you to Umi-no-Chou with heartfelt hospitality.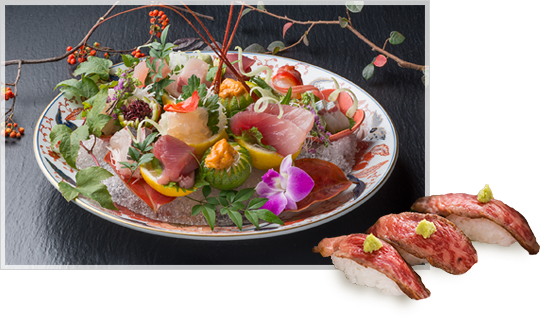 Special dishes using fresh ingredients
The philosophy of Umi-no-Chou's chef is to "serve local ingredients at their best." Please enjoy the chef's specialties to your heart's content.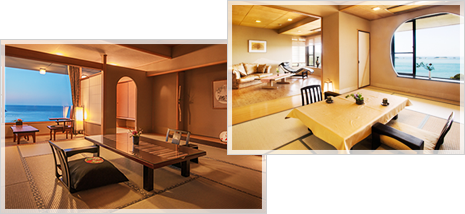 There is a variety of rooms to suite every need.
The grand panorama of Ise-Shima can be enjoyed from any room. There are various types of room, including western-style rooms with tatami and rooms with open-air baths.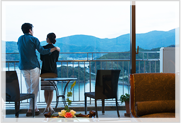 The grand view
   of Ise-Shima
Because Umi-no-Chou is located on the Toba plateau, all day long you can enjoy the spectacle of the magnificent Ise Bay, floating islands and scenery which changes with the hour.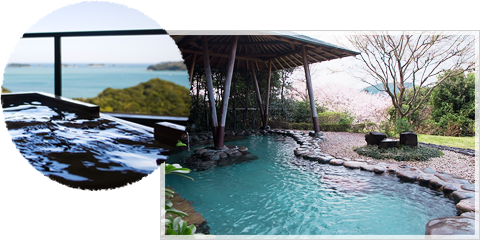 Spacious open-air bath
Relax mind and body with the wide, open view and warm water smooth to the skin.
Copyright(C) uminochou All Right Reserved.